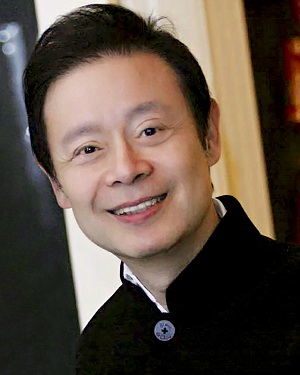 Bridging Cultures and Opportunities
Born out of the desire to transcend geographical and cultural boundaries, The Fairchild Group was established by Dr. Thomas Fung in the 1980s. His belief in multiculturalism and collaboration has seen the group flourish into a well-structured and multifaceted organization that unites cultures with purpose and passion among a proliferation of opportunities in terms of business expansion, community building and resource creation.
Success beyond Borders
After decades of thoughtful planning and effective operation, The Fairchild Group has successfully expanded across Canada, with a diverse range of businesses serving the needs of multicultural communities and households from coast to coast.
The group operates in multiple sectors, including media, technology, real estate, food and beverage, retail and lifestyle-with more expansions on the horizon. These businesses have been strategically developed to synergistically enhance operations between each other, ensuring a strong network of support for companies expanding into the North American market. This approach has allowed The Fairchild Group to become one of the most successful multinational corporations in Canada, with an investment portfolio of over USD 400 million. Benefiting from the symbiosis strategy, Aberdeen Centre-one of the first and largest Asian-themed shopping centers outside of Asia-has become the most sought-after venue for Asian retail companies to enter the North American market, while Fairchild Media has become Canada's number-one Asian multi-media conglomerate.
International Recognition
In light of The Fairchild Group's role in promoting cultural exchange and economic development in Canada, the U.S. and Asia, the Canadian government appointed Fung as the Ministerial Strategic Advisor for Canada's Global Commerce directive, and The University of British Columbia conferred Thomas with an honorary Doctorate of Law for his business acumen and his contributions to the community. Moreover, Fung has worked closely with the Japanese International Business Advisor for Enterprises and Regional Innovation to facilitate small to medium-sized enterprise expansion outside of Japan.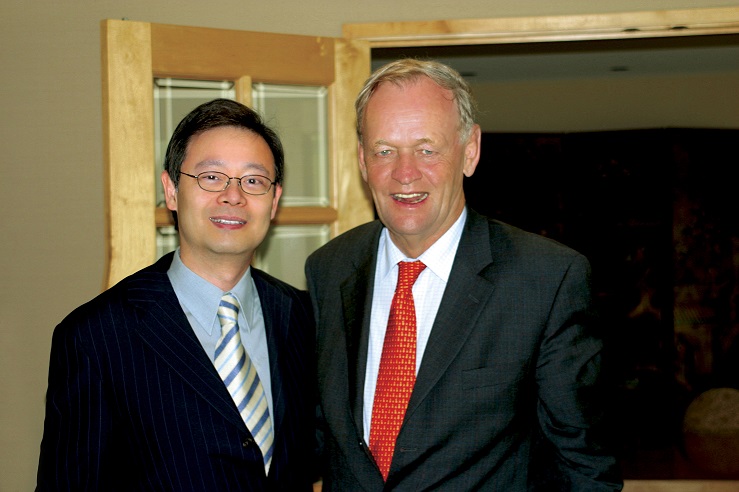 Dr. Thomas Fung with past Prime Minister Jean Chretien.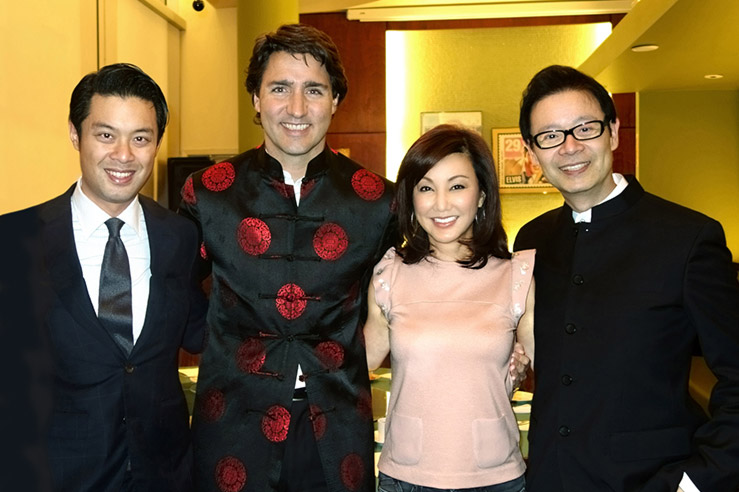 Prime Minister Justin Trudeau with Dr. Thomas Fung, Amy Fung and Joseph Fung.

The success of The Fairchild Group has also led to numerous features in CNN, CNBC, CBS, BBC, NHK, The Wall Street Journal and Forbes. Time magazine named Thomas one of the most influential people in Canada, while The Vancouver Board of Trade awarded him its highest honour: The Spirit of Vancouver Leadership Award. In addition to a Knighthood from Malta, the United Nations Association in Canada nominated him for the Growing Global Citizens Award and, in 2012, he was awarded the Queen Elizabeth II Diamond Jubilee Medal in recognition of his many contributions to Canada.
A Legacy Continued
Thomas's father, Mr. Fung King Hey, was one of the original founders of Sun Hung Kai Properties, one of Hong Kong's largest and most successful developers. As a revered financier, his family was the largest single shareholder of Merrill Lynch and Banque Paribas, with offices and a strong financial network across the globe. Proud of this entrepreneurial lineage, Thomas Fung continues to build upon this family legacy in a new and visionary age of cross-cultural expansion.
Learn more Company Profile
Company Brochure