Fairchild Retail takes pride in bringing the leading contemporary fashion and lifestyle products from overseas to North America, giving these brands access to new markets while meeting the demands of increasingly diverse and discerning customers in North America.

Among Fairchild Retail's most successful retail ventures is OOMOMO, an acclaimed Japanese lifestyle store, built on one of the fastest-growing models in retail: the combination of high-quality products with meticulously curated selections at affordable prices with over 25,000 variety. The strong concept balanced by cultural sensitivity results in a warm and convivial multi-use space that encapsulates the essence of Japanese living.
Well-loved for its communal atmosphere, exclusive workshops and contents that inspire a fulfilling lifestyle, OOMOMO has gained popularity among customers across cultures since the launch of the 25,000 square-foot flagship store in Aberdeen Centre, expanding quickly across Canada and with more locations across North America in planning.
Learn more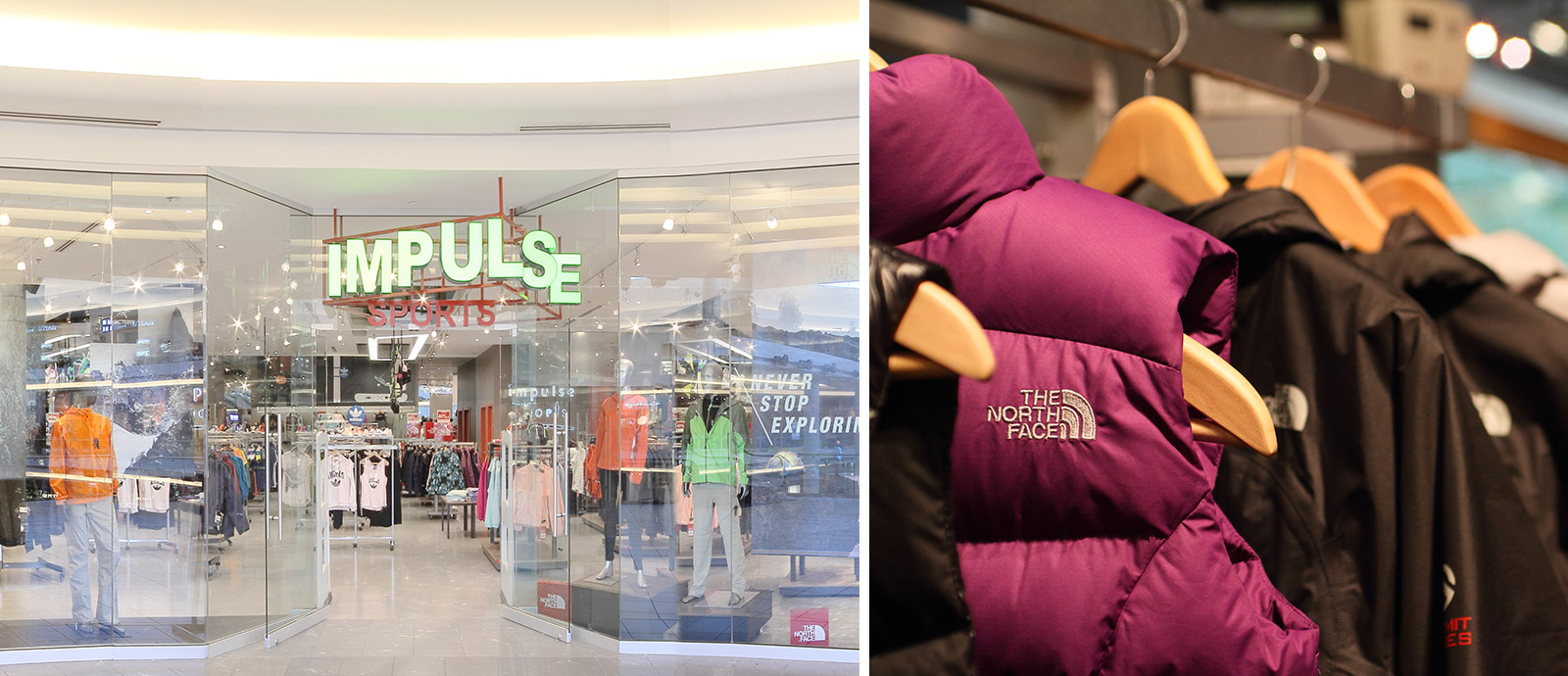 Fairchild Retail's strategic expansion into the rocketing athleisure retail industry is marked by Impulse Sports, a clothing store that offers customers the best in sportswear brands including high-end names, such as Arc'teryx, North Face, Fjällräven, Nike, Adidas and Yonex.
Learn more

Many other famed Asian retail brands have successfully launched North American flagship stores through Fairchild Retail. These brands include EVISU, a luxury Japanese denim brand, and ARITAUM, an immensely popular South Korean cosmetic brand with over 1,300 shops globally. ARITAUM has garnered a large following from Canadian consumers looking for cosmetics and products that traditionally can only be found in Asia.
Learn more

Likewise, Giordano, a popular casual-wear chain operating over 2,400 stores in more than 30 countries, also successfully opened its first North American flagship store with Fairchild Retail. The store features Giordano's unique Korea-only capsule collection.
Learn more

Fairchild Retail operates its own lifestyle store, Living Colors, which leverages the group's international network to source an exclusive collection of modern furniture and household accessories, alongside high-end European and North American brands—Le Creuset, Lampe Berger, Umbra, Nespresso, Norpro, Torre & Tagus, Paderno, 18 Karat and Staub, to name a few.

Fairchild Retail is proud to host a unique Samsonite black label concept store in Aberdeen Centre as well, catering to luxury travel enthusiasts in Vancouver and beyond.